"Ludwig Wittgenstein" – A BBC Radio Talk by Elizabeth Anscombe in May 1953
Keywords:
Anscombe G.E.M., Wittgenstein L., Philosophical Investigations, Ordinary Language Philosophy
Abstract
Presented here is the transcript of a BBC radio broadcast by Elizabeth Anscombe that was recorded in May 1953 – the month when Wittgenstein's Philosophical Investigations appeared in England for the first time. In her radio talk, Anscombe provides some biographical and philosophical background for reading the Philosophical Investigations. She addresses the importance of the Tractatus and of the literary qualities of Wittgenstein's writing. Anscombe warns that it would be fruitless to adopt slogans from Wittgenstein without insight. She also calls it a misunderstanding to think that Wittgenstein had championed something like the Ordinary Language Philosophy as it was practised at the time of the recording.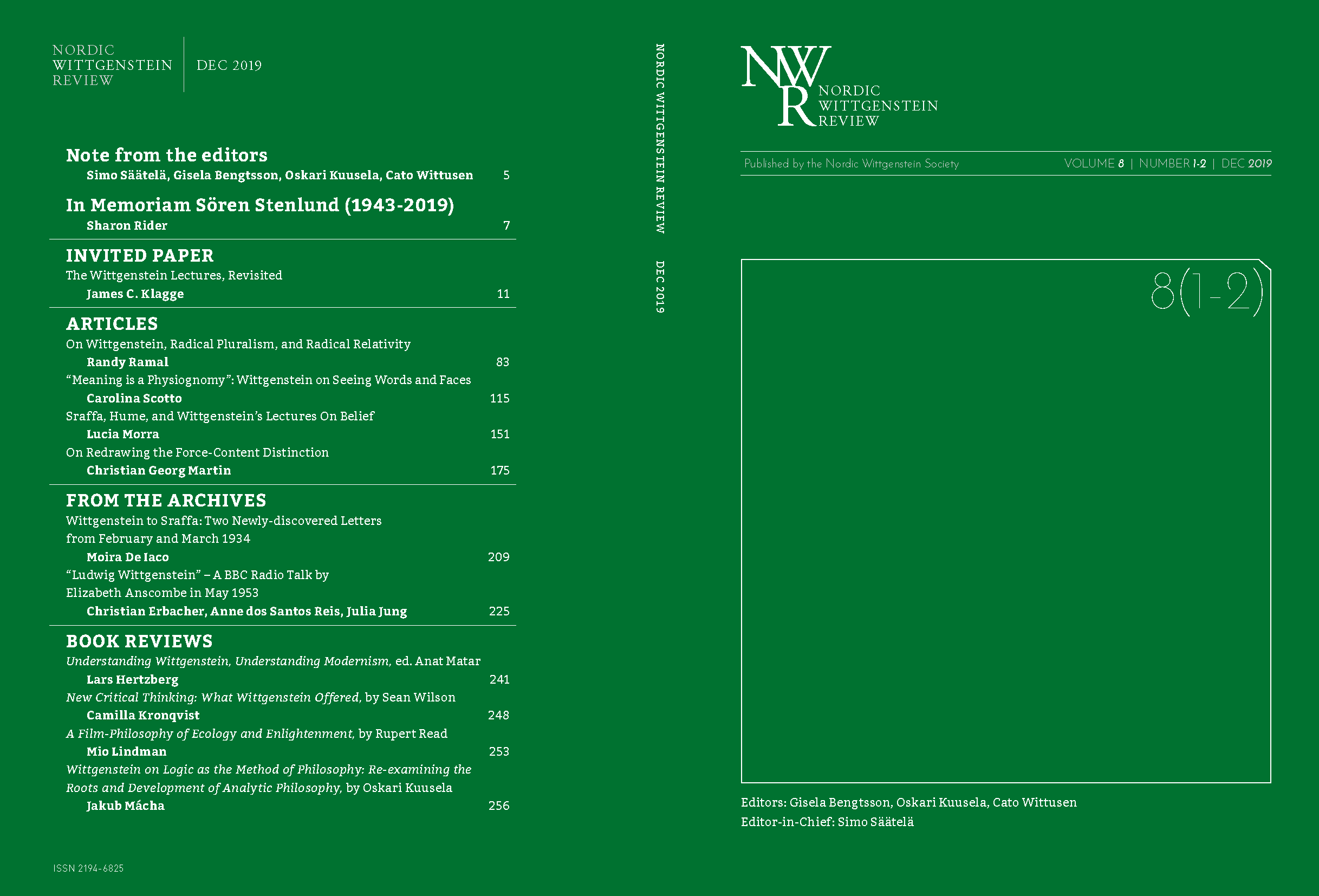 Downloads
License
NWR uses the Creative Commons license CC-BY.
Vol. 1-3 used CC-BY-NC-SA. The collected works copyright ownership for Vol. 1-2 were shared by Nordic Wittgenstein Society and ontos Verlag/De Gruyter.