The Wittgenstein Lectures, Revisited
Keywords:
Wittgenstein's lectures
Abstract
In 2003 I published a survey of Wittgenstein's lectures in Public and Private Occasions.  Much has been learned about his lectures since then.  This paper revisits the earlier survey and provides additional material and corrections, which amount to over 25%.  In case it is useful, I have provided interlinear pagination from the original publication.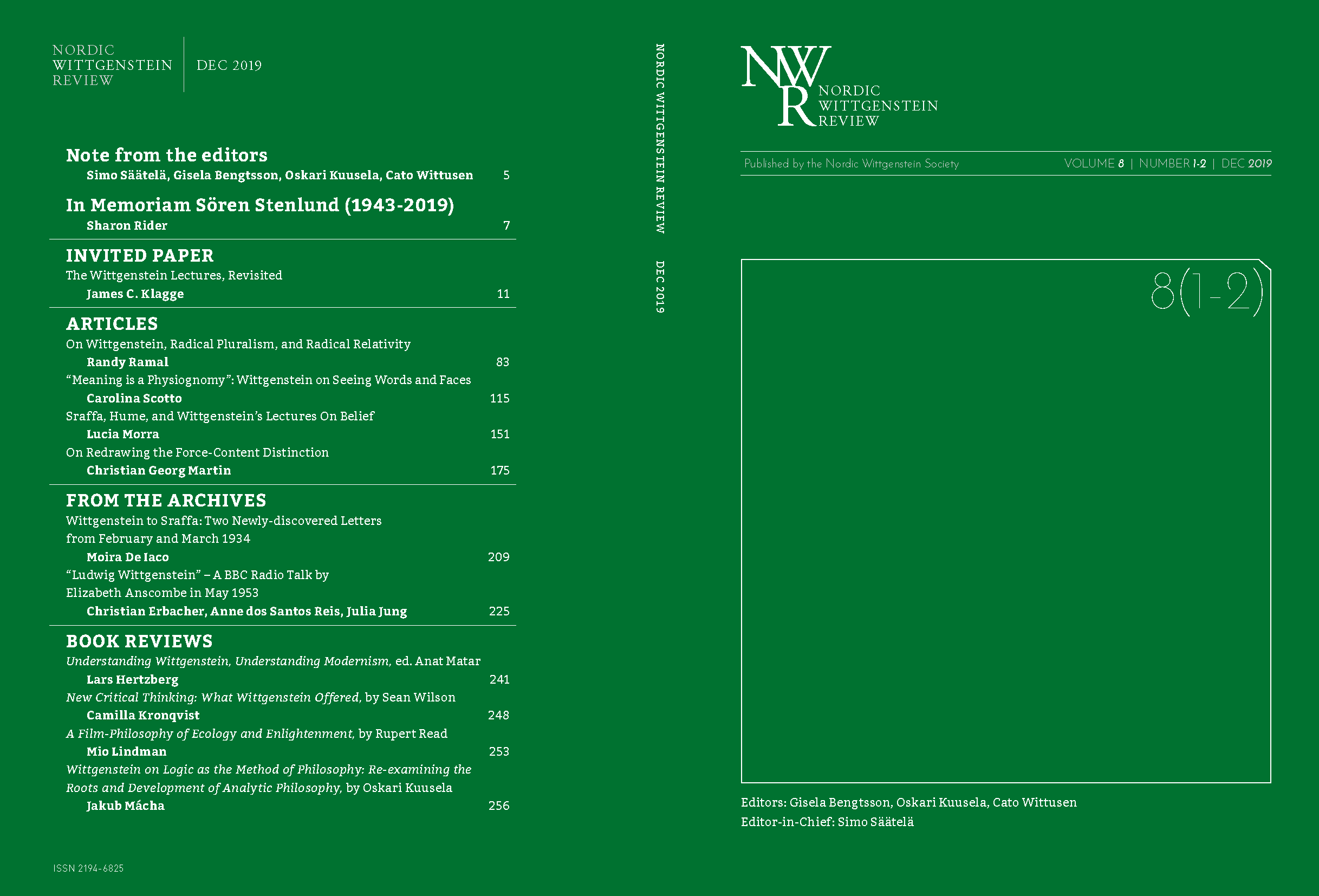 Downloads
License
Copyright (c) 2019 James C. Klagge
This work is licensed under a Creative Commons Attribution 4.0 International License.
NWR uses the Creative Commons license CC-BY.
Vol. 1-3 used CC-BY-NC-SA. The collected works copyright ownership for Vol. 1-2 were shared by Nordic Wittgenstein Society and ontos Verlag/De Gruyter.