Wittgenstein to Sraffa: Two Newly-discovered Letters from February and March 1934
Abstract
This paper introduces and publishes two letters from 1934 written by Wittgenstein to Sraffa. The first of these confirms that on the one hand Wittgenstein and Sraffa had communicative difficulties.  On the other hand Wittgenstein acknowledged the strength of Sraffa's thinking and he was aware of being positively influenced by it. The second longer letter is part of a debate between Wittgenstein and Sraffa that had been ongoing in the few weeks preceding the letter. In the letter, Wittgenstein tried to clarify and review in part his thinking on the points he discussed during the debate.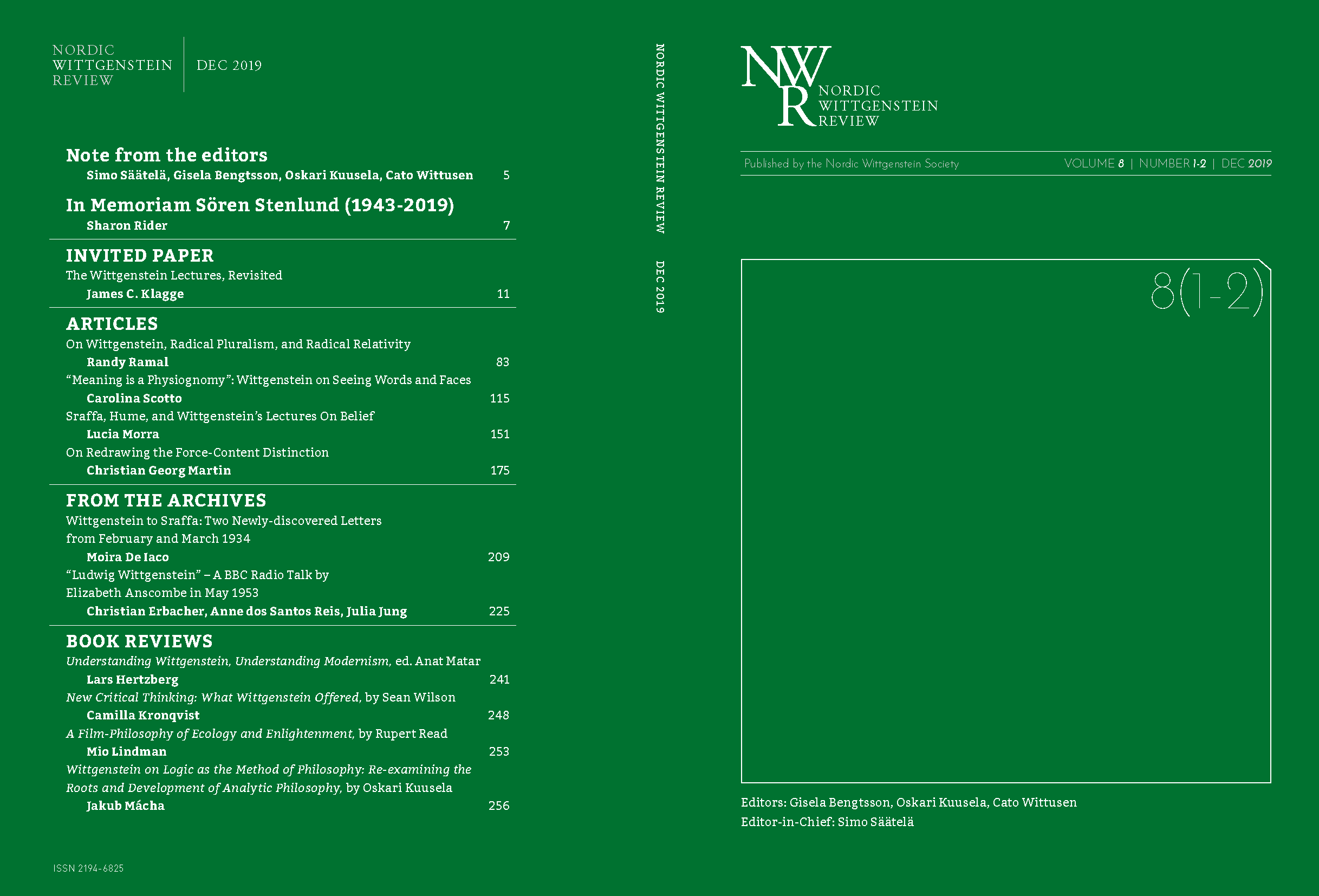 Downloads
License
Copyright (c) 2019 Moira De Iaco
This work is licensed under a Creative Commons Attribution 4.0 International License.
NWR uses the Creative Commons license CC-BY.
Vol. 1-3 used CC-BY-NC-SA. The collected works copyright ownership for Vol. 1-2 were shared by Nordic Wittgenstein Society and ontos Verlag/De Gruyter.