Review of "Becoming Who We Are: Politics and Practical Philosophy in the Work of Stanley Cavell" by Andrew Norris
Abstract
Review of Becoming Who We Are: Politics and Practical Philosophy in the Work of Stanley Cavell by Andrew Norris.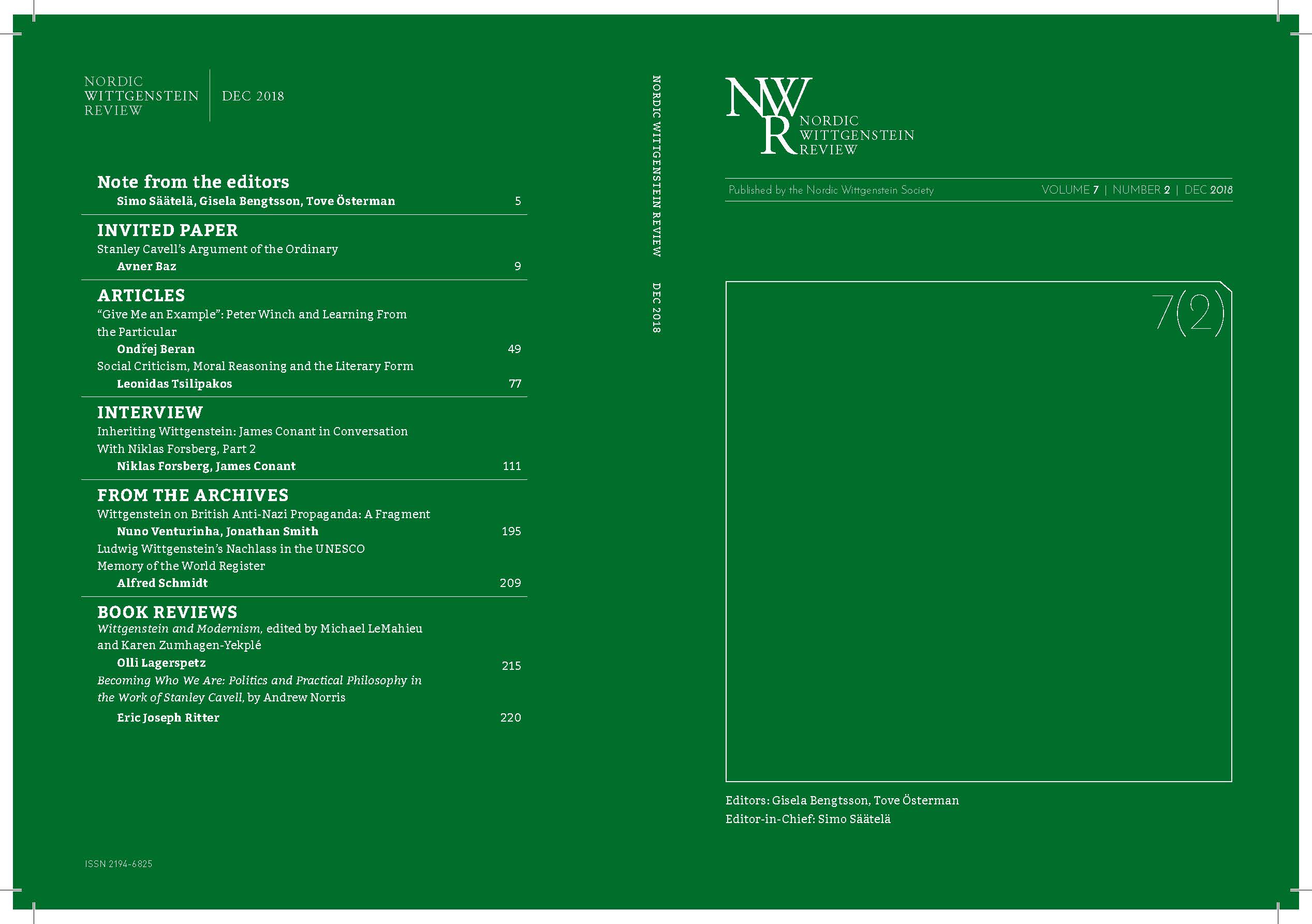 Downloads
License
NWR uses the Creative Commons license CC-BY.
Vol. 1-3 used CC-BY-NC-SA. The collected works copyright ownership for Vol. 1-2 were shared by Nordic Wittgenstein Society and ontos Verlag/De Gruyter.