Sraffa, Hume, and Wittgenstein's Lectures On Belief
Abstract
As the recent edition of the Wittgenstein's Whewell's Court Lectures shows, Wittgenstein mentioned Hume several times in the series of lectures on belief. Towards the end of the Thirties, in fact, he came across Hume's Abstract of the Treatise, a pamphlet that Piero Sraffa and John Maynard Keynes had 'discovered' at the end of 1933, re-edited in 1937 and finally published in March 1938 – Sraffa, with whom Wittgenstein had an intense intercourse in 1938-1941, donated him a copy. A lexical analysis of excerpts of Wittgenstein's ET 1940 lectures strongly suggests that he read the Abstract in March-May 1940, and shows that some of the issues he discussed in his lectures at that time revolve around the peculiar definition that Hume gave in that text of the feeling of belief.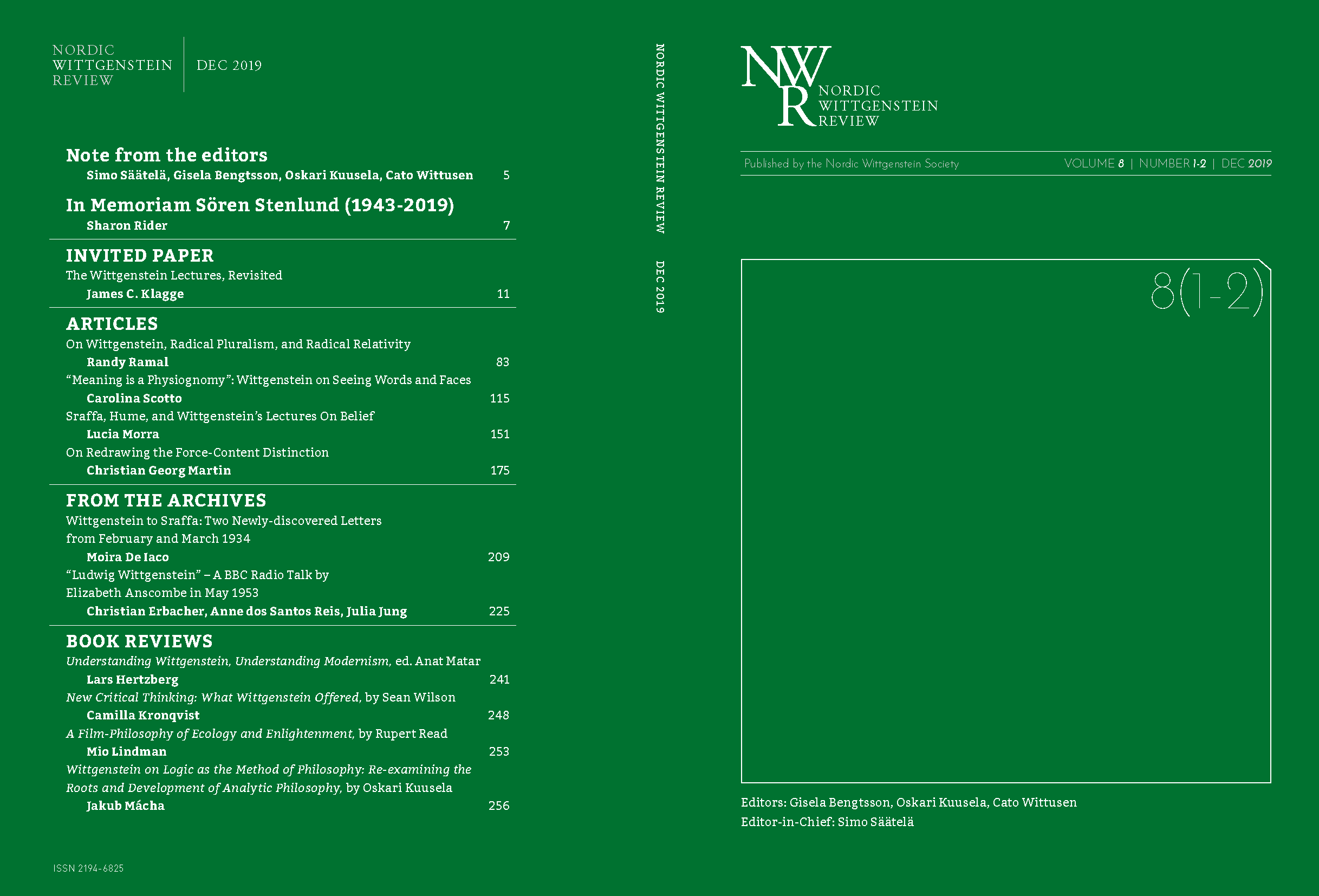 Downloads
License
Copyright (c) 2019 Lucia Morra
This work is licensed under a Creative Commons Attribution 4.0 International License.
NWR uses the Creative Commons license CC-BY.
Vol. 1-3 used CC-BY-NC-SA. The collected works copyright ownership for Vol. 1-2 were shared by Nordic Wittgenstein Society and ontos Verlag/De Gruyter.