Life and Truth
A Response to Joel Backström
Keywords:
Simone Weil, post-truth, self-deception, belief, democracy
Abstract
The "post-truth" phenomenon is not primarily a cognitive problem, but a moral or existential problem, a problem of self-deception. But what does this mean? In order to clarify that, two things need to be discussed. First, if the conception of belief is rejected according to which a belief has sense in isolation from the roles it, and the holding of it, plays in our lives, then the problem of self-deception needs to be met as a problem of life. Second, a problem of life is not something that individuals get into all by themselves. In other words, ways of living can be self-deceptive. The task of the text is hence to discuss some of the ways in which truth, belief and self-deception unfold on this non-individual level, specifically on the political one.
Keywords: post-truth, self-deception, belief, democracy, Simone Weil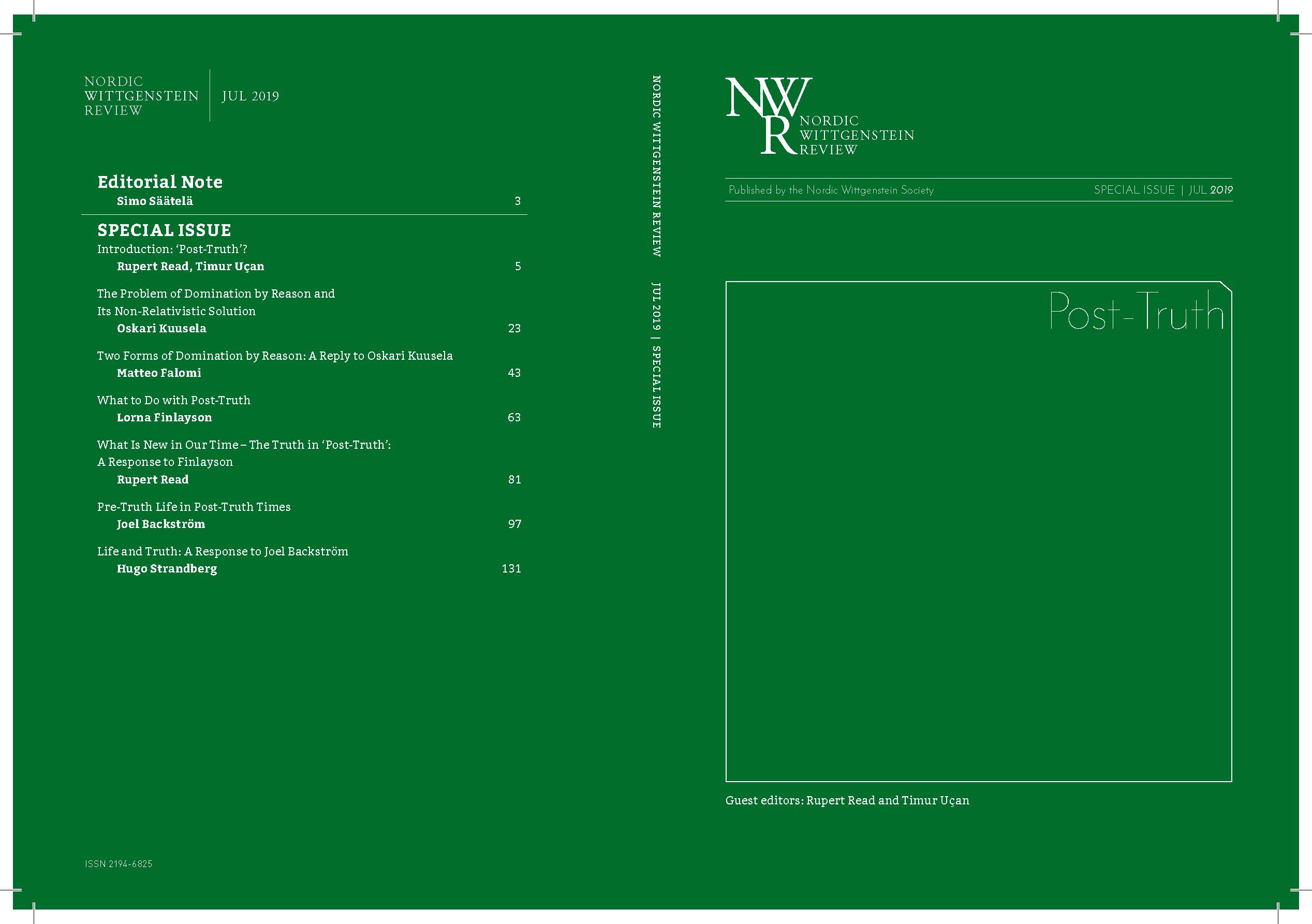 Downloads
License
Copyright (c) 2019 Hugo Strandberg
This work is licensed under a Creative Commons Attribution 4.0 International License.
NWR uses the Creative Commons license CC-BY.
Vol. 1-3 used CC-BY-NC-SA. The collected works copyright ownership for Vol. 1-2 were shared by Nordic Wittgenstein Society and ontos Verlag/De Gruyter.