Ludwig Wittgenstein: A Report of Two Dreams from October 1942 (Ms-126, 21–26)
Keywords:
dream report; Wittgenstein's Nachlass; diplomatic transcription; linear transcription; Wittgenstein Nachlass MS 126, Wittgenstein and Freud
Abstract
This paper presents two hitherto unknown dream reports by Ludwig Wittgenstein, written down by him in October 1942. The two reports are introduced by the title "Ein Traum" and found in his Nachlass item Ms-126, pages 21–26. They are edited here in parallel diplomatic and linear, gently normalized transcription. Facsimiles of the pages containing the reports can be viewed on Wittgenstein Source where they were published in the spring of 2016.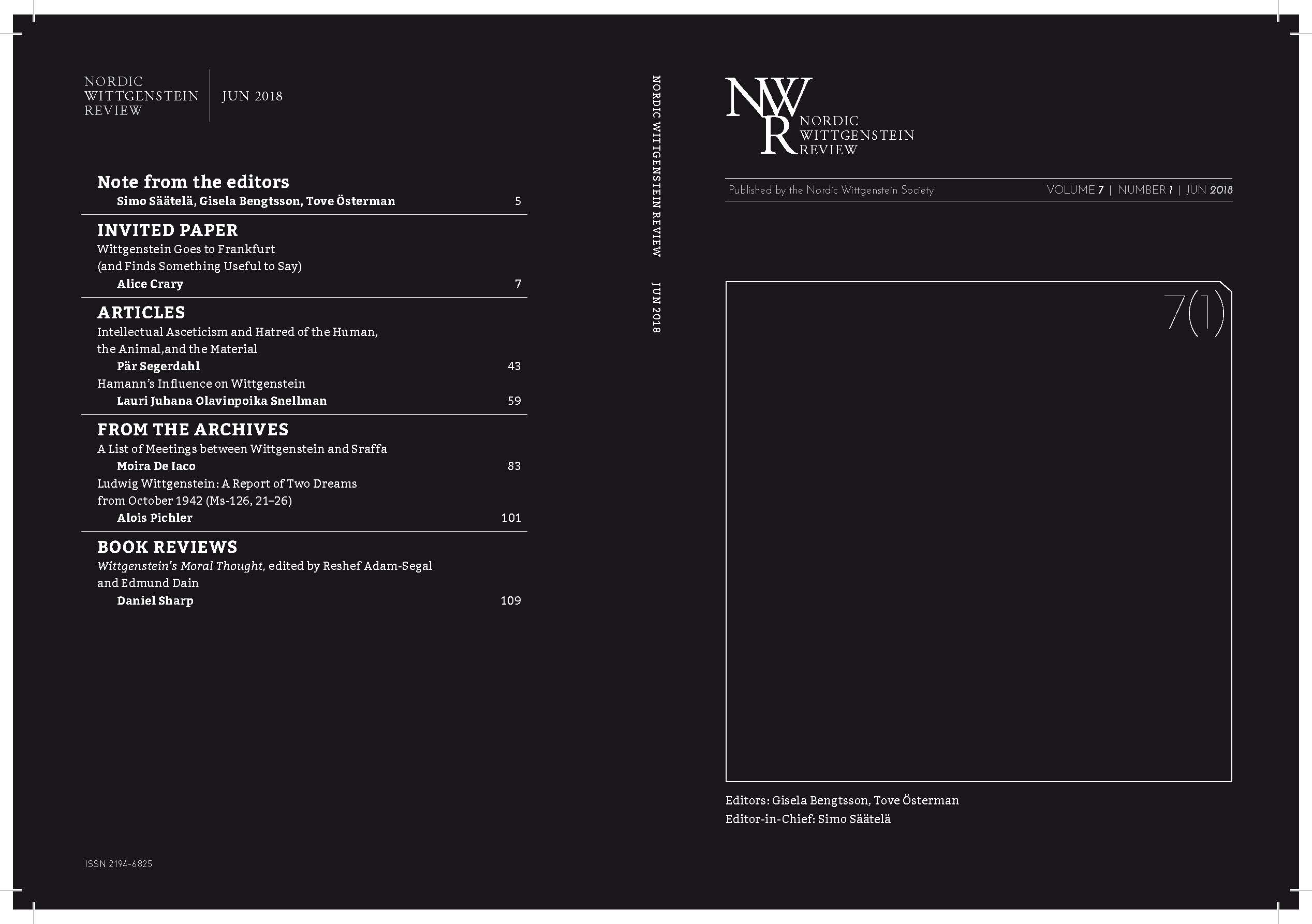 Downloads
License
Copyright (c) 2018 Alois Pichler / The Master and Fellows of Trinity College, Cambridge; The University of Bergen
This work is licensed under a Creative Commons Attribution 4.0 International License.
NWR uses the Creative Commons license CC-BY.
Vol. 1-3 used CC-BY-NC-SA. The collected works copyright ownership for Vol. 1-2 were shared by Nordic Wittgenstein Society and ontos Verlag/De Gruyter.