Three Metaphors Toward a Conception of Moral Change
Keywords:
moral change, historicity, moral philosophy, Segerdahl P., Hochschild A. R., metaphor
Abstract
Contemporary moral philosophy is split between an inherently a-historical moral philosophy/theory on the one hand and a growing interest in moral history and the historicity of morality on the other. In between these, the very moments of moral change (and their implications for the possibility of moral realism and moral objectivity) are often left insufficiently attended to and under-theorized. Yet moral change is, arguably, one of the defining features of present day moral frameworks, and thus one of the main things we need to make sense of in moral philosophy. In this paper, I present an account of moral change through the use of three metaphors: the tipping point, the bargaining table and the strong rope. I suggest these as coordinates for the development of a full-blown, historically sensitive conception of morality.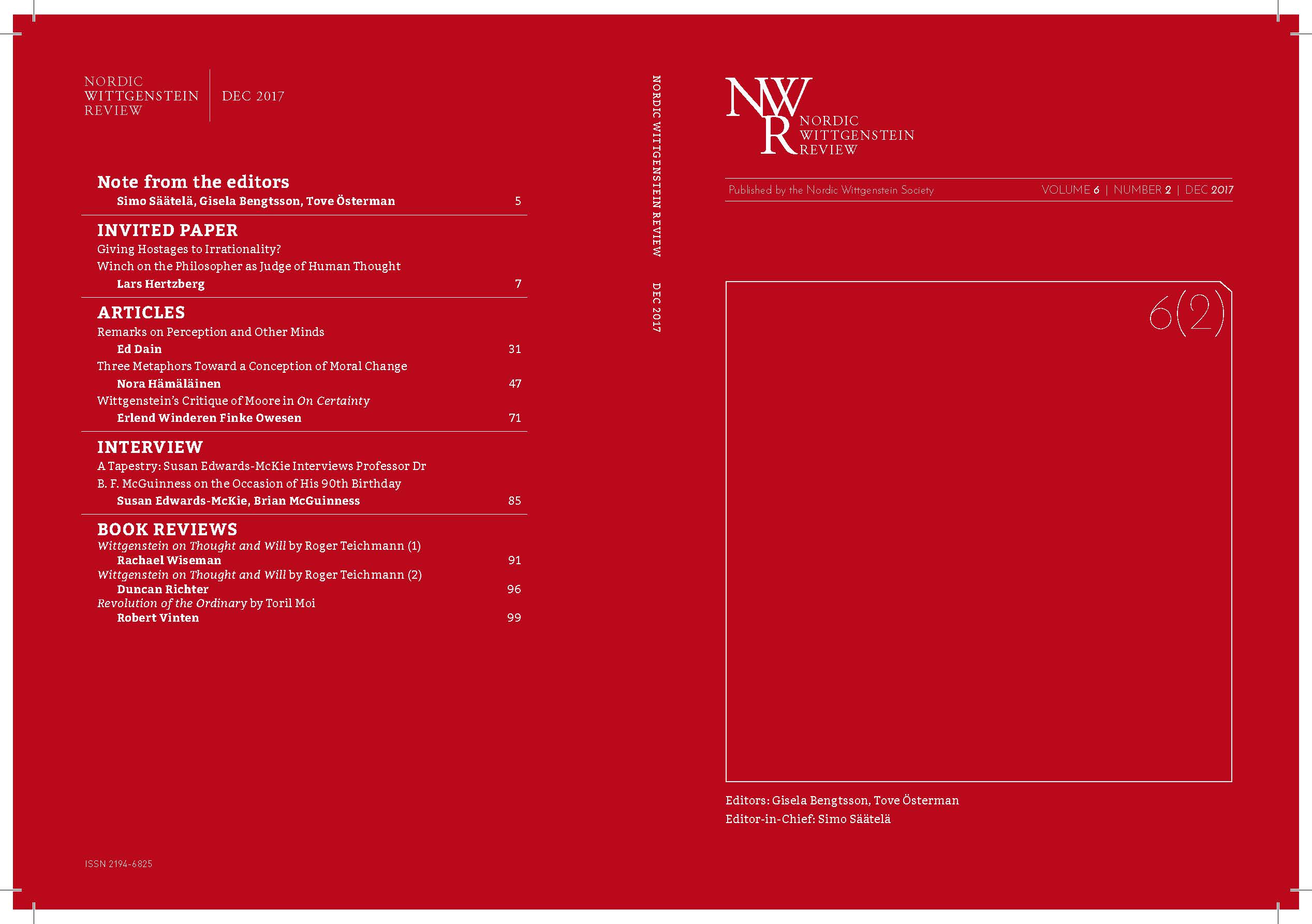 Downloads
License
Copyright (c) 2018 Nora Hämäläinen
This work is licensed under a Creative Commons Attribution 4.0 International License.
NWR uses the Creative Commons license CC-BY.
Vol. 1-3 used CC-BY-NC-SA. The collected works copyright ownership for Vol. 1-2 were shared by Nordic Wittgenstein Society and ontos Verlag/De Gruyter.