Review of Rebecca Schuman: "Kafka and Wittgenstein"
Keywords:
Schuman Rebecca
Abstract
Book review of Rebecca Schuman: Kafka and Wittgenstein: The Case for an Analytic Modernism. Evanston: Northwestern University Press, 2015.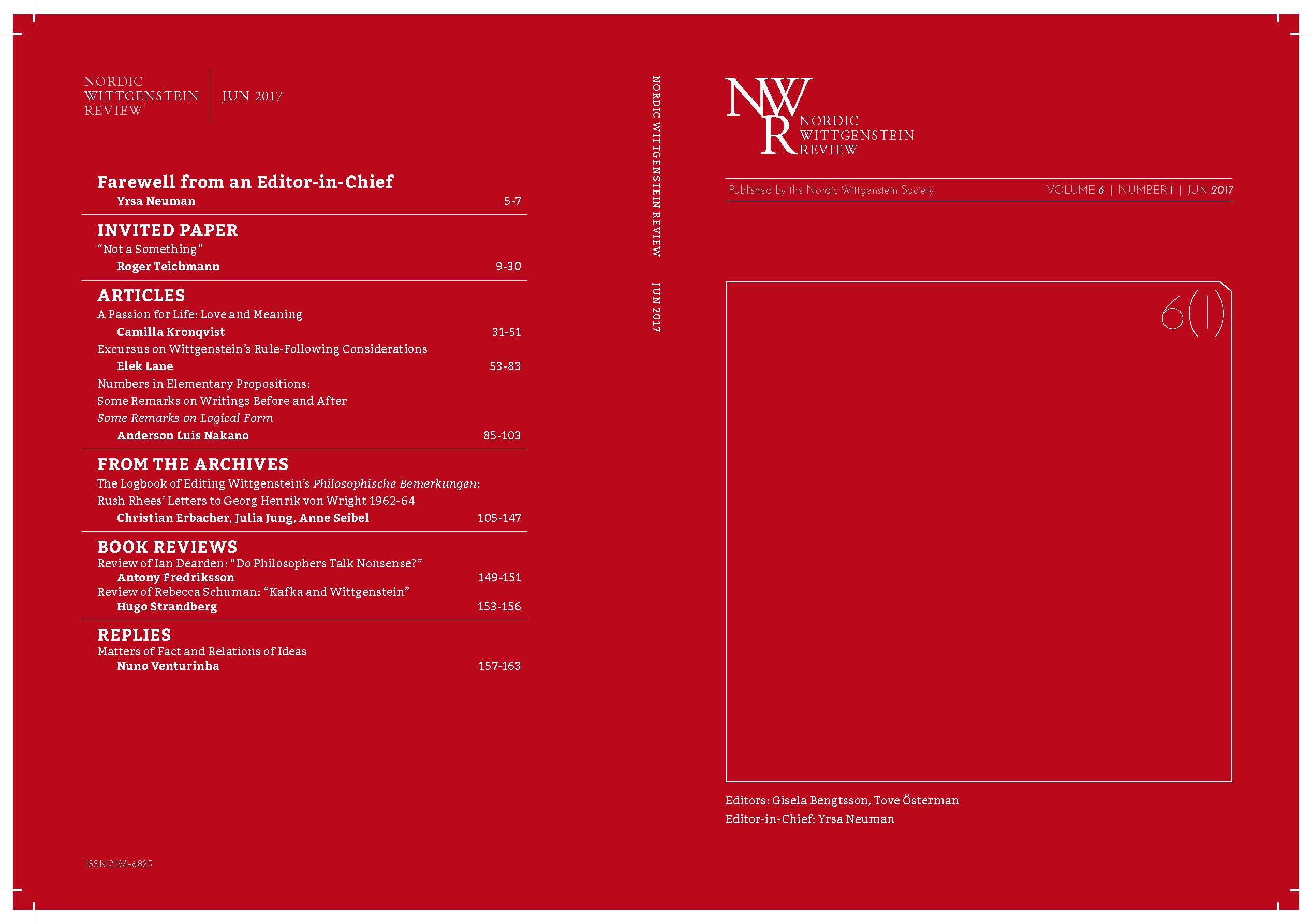 Downloads
License
Copyright (c) 2017 Hugo Strandberg
This work is licensed under a Creative Commons Attribution 4.0 International License.
NWR uses the Creative Commons license CC-BY.
Vol. 1-3 used CC-BY-NC-SA. The collected works copyright ownership for Vol. 1-2 were shared by Nordic Wittgenstein Society and ontos Verlag/De Gruyter.