'Wittgenstein on Colour', Edited by Gierlinger and Riegelnik
Abstract
Book review of Gierlinger, Frederik A. and Riegelnik, Štefan (eds.) 2014, Wittgenstein on Colour, Berlin: De Gruyter, vii+124 pp.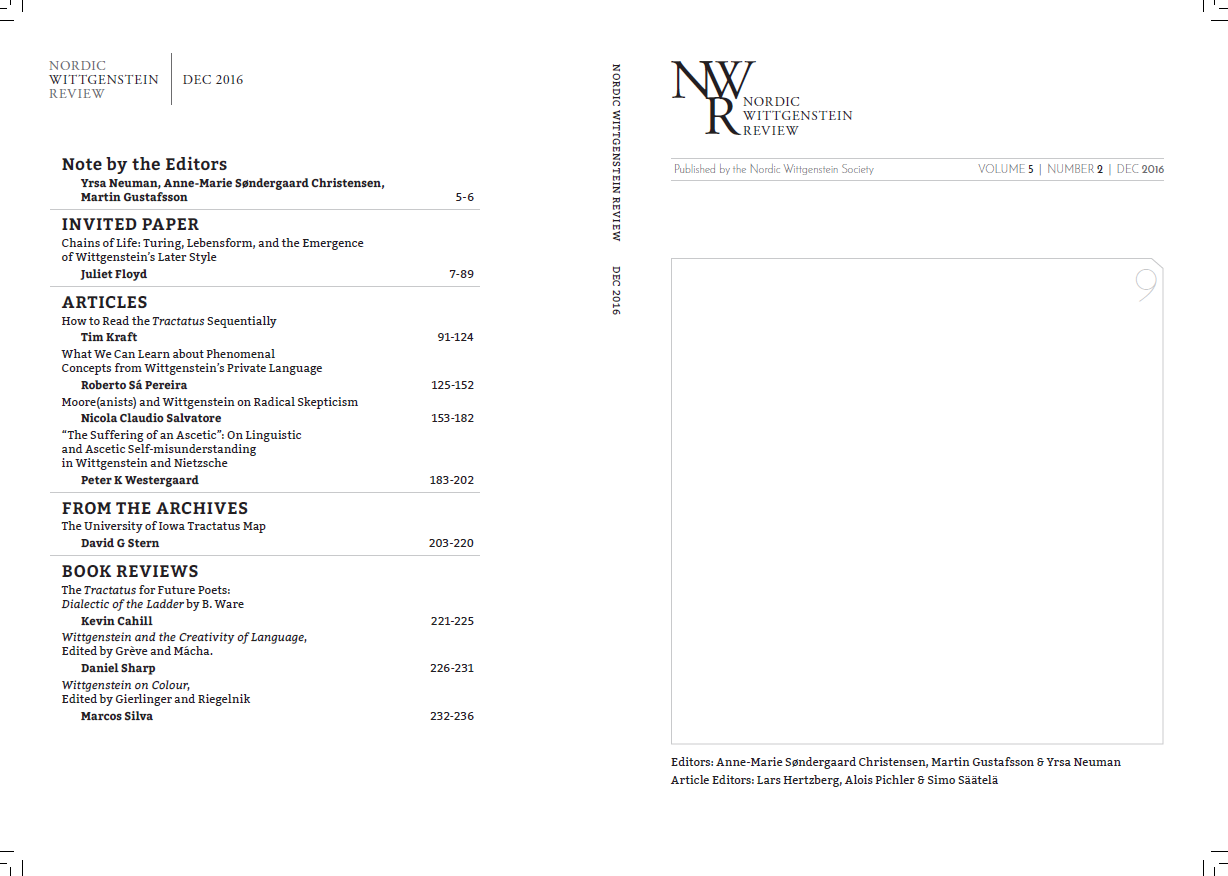 Downloads
License
NWR uses the Creative Commons license CC-BY.
Vol. 1-3 used CC-BY-NC-SA. The collected works copyright ownership for Vol. 1-2 were shared by Nordic Wittgenstein Society and ontos Verlag/De Gruyter.