Elucidating Forms of Life. The Evolution of a Philosophical Tool
Keywords:
form of life, relativism, philosophy as therapy, methodology
Abstract
Although the expression "form of life" and its plural "forms of life" occur only five times in Philosophical Investigations, and generally few times in his works, it is commonly agreed that this is one of the most relevant issues in Wittgenstein's later philosophy. Starting from the analysis of the contexts in which Wittgenstein makes use of this concept, the paper focuses on the different interpretations that have been given in secondary literature, and proposes a classification based on two axes of debate: the monistic versus pluralistic interpretation, and the empirical versus transcendental interpretation. After placing some well-known readings in the resulting scheme, an attempt will be made to offer an evolutionary reading of Wittgenstein's own ideas about forms of life. It will be argued that the empirical and plural view that seems characteristic of his writings in the Thirties, slowly appears to turn towards a monistic view, sometimes with transcendental tones, although within a pragmatic perspective. This turn remains nevertheless rooted in Wittgenstein's general attitude towards philosophy intended as a conceptual inquiry with clarifying and therapeutic aims.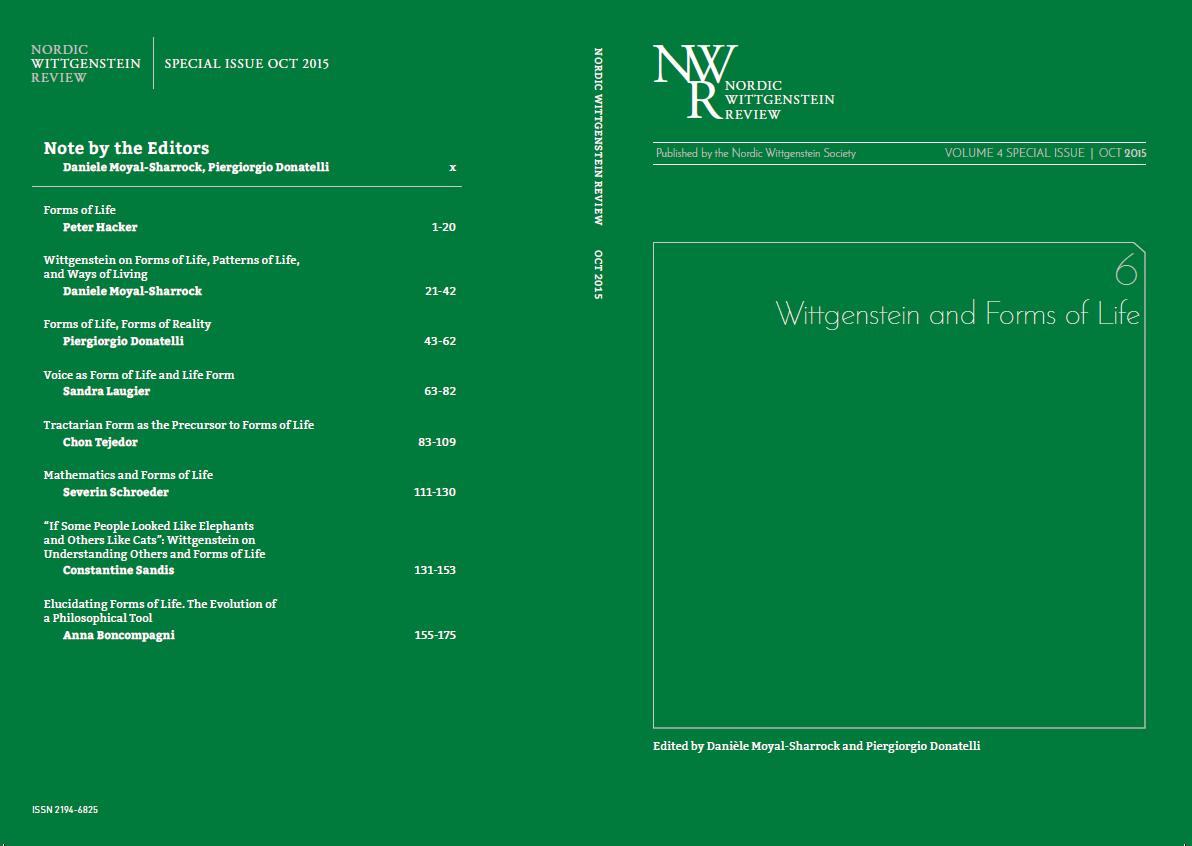 Downloads
License
NWR uses the Creative Commons license CC-BY.
Vol. 1-3 used CC-BY-NC-SA. The collected works copyright ownership for Vol. 1-2 were shared by Nordic Wittgenstein Society and ontos Verlag/De Gruyter.