From Positivist Rabbi to Resolute Reader: James Conant in Conversation with Niklas Forsberg, Part 1
Abstract
This is the first part of an interview with James Conant about his way into and in philosophy, conducted by Niklas Forsberg.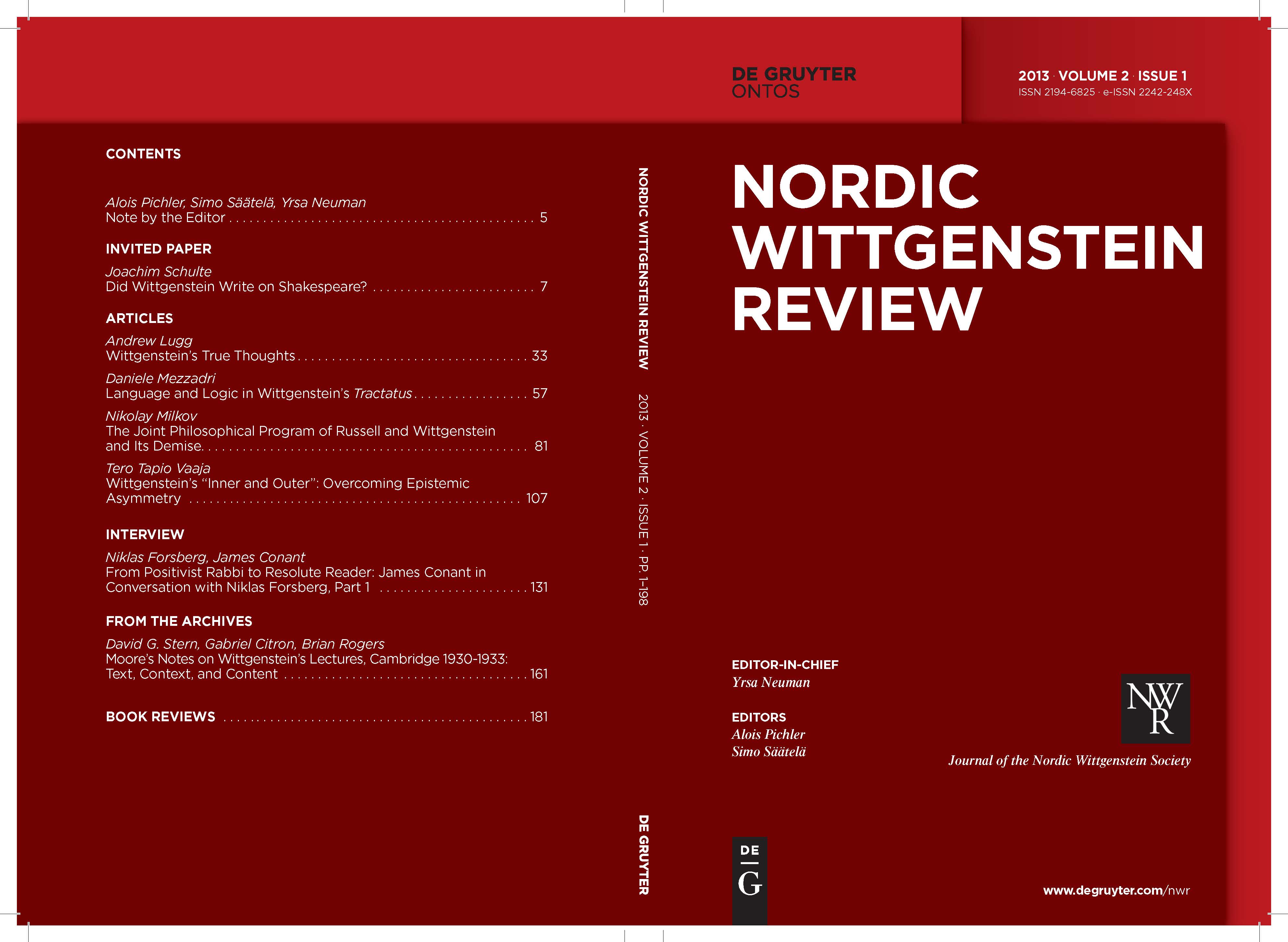 License
NWR uses the Creative Commons license CC-BY.
Vol. 1-3 used CC-BY-NC-SA. The collected works copyright ownership for Vol. 1-2 were shared by Nordic Wittgenstein Society and ontos Verlag/De Gruyter.